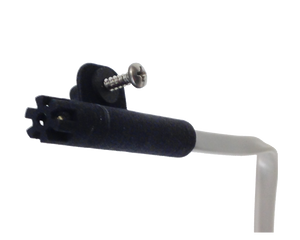 Sensor - Air Temperature & Humidity
Regular price
$230.08
Part Number:
ASY-741-X10
Vendor:
Micro-Air, Inc.
Shipping Weight: 8.0 oz
Sensor - Air Temperature & Humidity

10ft (X10)
This sensor is for special FX-2 Control Family applications that require monitoring of both the air temperature and relative humidity. This sensor is used in FAMU and cabin humidity control applications supported by the FX-2 OLED and EasyTouch Display Controls.

10ft (-X10-CRU)
This sensor is specifically used for the Cruisair® 722400008 Temperature Sensor/Relative Humidity Q-Logic version.

Guides & Information
This is the correct sensor for use in FX-2 applications with EasyTouch only. Please see the EasyTouch manual for details on functionality with this sensor in FAMU, DX, or AH modes.
WARNING - California Proposition 65
---
More from this collection