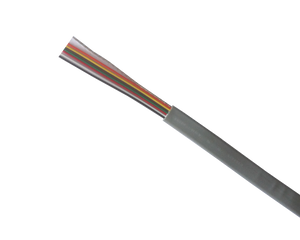 8-Conductor Flat Cable - Flat, Shield w/ Drain Wire - Per Ft
Regular price
$3.30
Part Number:
CAB-006-X00
Vendor:
Micro-Air, Inc.
Shipping Weight: 0.5 oz
8-Conductor Flat Cable - Flat, Shield w/ Drain Wire - Per Ft

This cable stock is used to construct the 8-conductor display cables.

Guides & Information
7 insulated conductors with 1 drain wire
Foil Shield
PVC jacket
#24 AWG
60°C rated
IMPORTANT - WHEN ORDERING
Sold by the foot - enter desired length in the shopping cart.
100 ft minimum order.
WARNING - California Proposition 65